College and University Faculty Preparation
The Graduate Certificate in College and University Faculty Preparation is designed to show that Ph.D. recipients possess some knowledge of pedagogy and learning theory, some awareness of issues challenging contemporary higher education, some skill in course delivery, and assessment of student progress.
---
Admission Requirements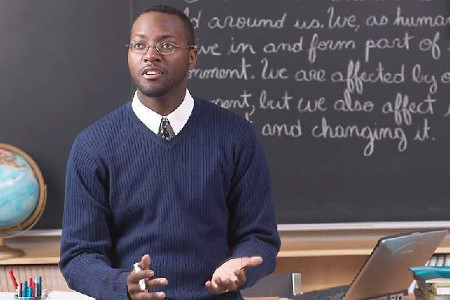 The Certificate Program is open to Doctorial Students at Howard University, students from the Washington DC Consortium of Universities, and from other universities in the United States, as well as persons working in government, private, and non-government organizations.
Students already enrolled at Howard University can simply apply to the Certificate Program with no further financial obligation, endorsed by the chairperson of his/her respective department.
Applicants who are not students of Howard University must satisfy the requirements for admission to the Graduate School for a degree program. 

Furthermore, students who have entered this Certificate Program will have a significant opportunity to advance their careers in various areas related to College and University Faculty Preparation.
Application Information
To apply, please submit a packet of the following documentation:
Application form
2 letters of recommendation- 1 required from Academic Advisor
Resume/CV
Official transcript with a minimum GPA of 3.2
All credentials must be sent to:
Kamla B. Deonauth
Howard University Graduate School
Office of Graduate Recruitment and Admissions
4th and College Streets, N.W.
Washington, D.C. 20059
Degree Requirements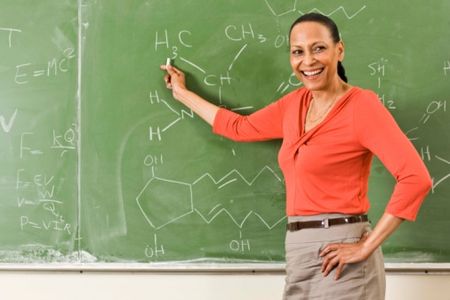 Students must complete 15 credit hours which includes 2 required core courses and 2 Electives Courses. The certificate is then completed by engaging in an experiential teaching opportunity. The remaining courses are optional to enhance an individuals scholarly experience.
Optionals can be taken, for no additional cost, through the Center for the Integration of Research Teaching and Learning (CIRTL) network.
All course approvals must come from individual departments and the Dean of the Graduate School prior to registering for courses.
Core Course Requirements (6 credits total):
Faculty Roles and Responsibilities (3 credits) (Fall Only)
Effective Technologies in Teaching and Learning (3 credits)(Fall/Spring)
Elective Course
Held in an online forum (not required for the certificate program) (6 credits total):
College Classroom (2 credits)
Introduction to Assessment and Measurement in Teaching (3 credits)(Fall Only) 
Research in Curriculum and Teaching (3 credits)(Spring Only) 
Diversity in the College Classroom (2 credits)
Research Mentor Training (1 credit)
Teaching Through Inquiry Based Learning (1 credit)
Options
1. Complete 1 Educational Research Project that will last for one semester or year:(3 credits total)
Teaching as Research: Involves the deliberate, systematic, and reflective use of research methods to develop and implement teaching practices that advance the learning experiences and outcomes of students and teachers.
For more information visit the Center for the Integration of Research Teaching and Learning (CIRTL) network. 
OR
2. Complete 1 TEACHING FIELD EXPERIENCE that will last for one semester or year:(3 credits total)
Teaching Assistant: Assists a professor with instructional responsibilities at Howard University. TAs are required to serve as the sole instruct for one or more classes during the academic year.
Teaching Internship: Assist a professor with instructional responsibilities with institutions that hold an MOU with Howard University. TAs are required to serve as the sole instruct for one or more classes during the academic year.
Summer Internship: Assist a professor with instructional responsibilities with institutions that hold an MOU with Howard University during the summer. TAs are required to serve as the sole instruct for one or more classes during the academic year.
MOU Institutions:

Indiana University-Purdue University- Indianapolis, Indiana
Northwestern University, Evanston, Illinois
Kalamazoo College- Kalamazoo, Michigan
Hope College- Holland, Michigan
James Madison University- Harrisonburg, Virginia
California State Fullerton- Fullerton, California
The Pennsylvania State University- State College Pennsylvania
University of Maryland, Baltimore County- Baltimore, Maryland
Emerson College-Boston, Massachusetts
University of Missouri- Columbia, Missouri
George Mason University- Fairfax, Virginia
DePauw University, Greencastle, Indiana
Related Resources