Mission 
In recognition of an increased interest in international studies at Howard University and the broader national and international communities, and in acknowledgment of Howard University 's commitment to increasing the number of African Americans embarking on careers in the Department of State or related agencies, the Graduate School has established the Graduate Certificate in International Studies. The Program is centered around a "grand themes" model, in which a number of major issues or "grand themes" in international studies are explored, including global environment, HIV/AIDS, gender and development, globalization, the war on terrorism, democracy and human rights at home and abroad, international affairs and the color line, the role of religion in society, humanitarianism, race and ethnicity, information technology, food and water, health, education, family, poverty/socioeconomic status, and war and peace.
Internships
Course Requirements for Students of the Graduate Certificate in International Studies
Course Title: Capstone in International Studies (3 Credit Hours)
Offered each semester
Course Instructor: Kamla B. Deonauth
---
Testimonials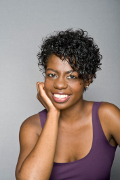 The International Certificate Graduate Program is pivotal in encouraging students from diverse professional and academic backgrounds to strengthen their expertise in different disciplines, as we instructed and challenged one another in addressing contemporary international affairs in Africa, the Caribbean, the Middle East, Asia and the Americas. The fact that the Certificate Program encourages students to register for courses in numerous internationally-focused departments and also supports internship opportunities with different institutions, e.g, globally-recognized NGOs and country embassies, is another asset. 
My internship opportunity with the United Nations during the summer of 2013 was enriching. In addition to working with a great department at UNDP, I was also intellectually prepared to approach the internship assignments based on courses from the Communications, Culture and Media Studies department, as well as from the African Studies department, at Howard University. Also of great importance were the wide array of country ambassadors and world-renowned international speakers and lecturers who engaged us with critical discussions of various topics, including soft power and public diplomacy, international human rights laws, international labor migrations, to name, but a few. 
Overall, the International Certificate Graduate Program is full of possibilities and opportunities!

Stella-Monica N. Mpande PhD Student 
Communications, Culture & Media Studies Department
School of Communications Howard University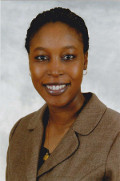 My internship with the Guyana Embassy has been a great opportunity for me. In that sense, I was able to attend several OAS permanent council meetings. I was able to witness debates involving sometimes sensitive issues such as those of The Dominican Republic with its recent immigration law and Venezuela recent demonstrations. The internship provided me with a life experience on diplomatic as well as international mechanisms.
Aicha Lompo
Apply
Request Information
Length:

1-2 Years

Tuition:

$20,000
---
Admission Requirements
The Certificate Program is open to graduate students at Howard University , students from the Washington DC Consortium of Universities, and from other universities in the United States , as well as persons working in government, private, and non-government organizations. Students already enrolled at Howard University can simply apply to the Certificate Program with no further financial obligation, endorsed by the chairperson of his/her respective department. Applicants who are not students of Howard University must satisfy the requirements for admission to the Graduate School for a degree program.
Furthermore, students who have entered this Certificate Program will have a significant opportunity to advance their careers in various areas related to international studies.
Students currently enrolled at Howard University can apply to the Certificate Program through endorsement by the chairperson of his/her respective department. The courses related to the Certificate in International Studies program are free of charge to full-time Howard students providing they do not exceed the maximum of 15 credit hours per semester. Applicants who are not students of Howard University must satisfy the requirements for admission to the Graduate School for a degree program. The cost of the Certificate Program is $20,000 and may be completed in 1-2 years.
Students enrolled in the International Certificate Program will have a significant opportunity to advance their careers in various areas related to international studies through targeted internships and courses.
Application Information
To apply, please submit a packet of the following documentation:
Application form (link at bottom of page)
2 letters of recommendation- 1 required from Academic Advisor
Resume/CV
Official transcript with a minimum GPA of 3.2
All credentials must be sent to:
Kamla B. Deonauth
Howard University Graduate School
Annex III, Room 308
4th and College Street
Washington DC 20059
Degree Requirements
The purpose of the Graduate Certificate in International Studies is to provide graduate and doctoral students, as well as professionals in the government and private organizations, an opportunity to acquire an in-depth and broad analysis of issues of concern to people all over the globe. The Certificate, consisting of 15 credit hours, will be divided in the following manner:
Introductory Course: Contemporary Issues in International Affairs (mandatory) SUBJ: INTL, CRSE: 501
Three courses from the existing selection of courses in International Affairs offered at Howard University (please contact individual departments for further information). Of these, two shall be from the student's primary/or one discipline to satisfy the depth requirement and one from a separate discipline to meet the breadth requirement .
Internship in International Studies, (Capstone Experience) a mandatory capstone course in which the student must present in written and oral forms the results of a research project or internship that integrates the knowledge gained in all prior courses. The internship is to be 200 hours with an agency that deals with international issues. SUBJ: INTL, CRSE: 509
Some of the topics in the introductory course include:
Interdisciplinary Approach to International Relations
International Economics and Business
State, Institution, Principles and Limitations
Globalization
World Cultures and Aesthetics
Race Relations
Religion and International Policy Making
Violence
Environment
Health, Food, Water, Poverty and Disease
Gender and Development
Global Education and Literacy
Information Technology and Communication
Conflict Resolution and Peace Keeping
Evaluation
60% Written Paper on the Internship experience. The paper is to address the following

Description of the organization where you interned
The nature of your internship work
The relationship of the internship with international issues/affairs
What did you learn or gain from the internship in relation to your understanding of international issues/affairs?
Was the internship experience a worthwhile one in relation to your expectations from it?
The inter-connectedness of the internship with the Graduate Certificate in International Studies.  Was it well suited internship for you as a student of the Certificate program?
What did you as a person give to/take to the internship agency in relation to your interests and ideas on international issues?
The written paper covering the above aspects is to be 15 pages in length--typed in double space.  The seminar presentation is not to be more than 20 minutes each.  Please submit the written paper on the day of the seminar presentation. 

40% Seminar Presentation on the Internship experience. Could be a Power Point presentation.
Internships
Requirements
Students are required to fulfill 50 hours of an internship. Students may select an institution from a pre-approved list (PDF). If you choose to work at a private, government or non-government organization that has not been pre-approved you MUST get approval from Dr. Deonauth to fulfill 
this requirement.
Steps:
Identify the organization where you wish to intern
Have the person who will supervise the internship complete the Internship Agency Contract Form (Word). Submit the form to the course instructor.
Internship Opportunities
Caution to Prospective Students
The Board of Trustees of Howard University on September 24, 1983, adopted the following policy statement regarding applications for admission: "Applicants seeking admission to Howard University are required to submit accurate and complete credentials and accurate and complete information requested by the University. Applicants who fail to do so shall be denied admission. Enrolled students who as applicants failed to submit accurate and complete credentials or accurate and complete information on their application for admission shall be subject to dismissal when the same is made known, regardless of classification."
All credentials must be sent to:
 
Howard University Graduate School 
Office of Graduate Recruitment and Admissions
4th and College Streets, N.W.
Washington, D.C. 20059
Related Resources